Section URL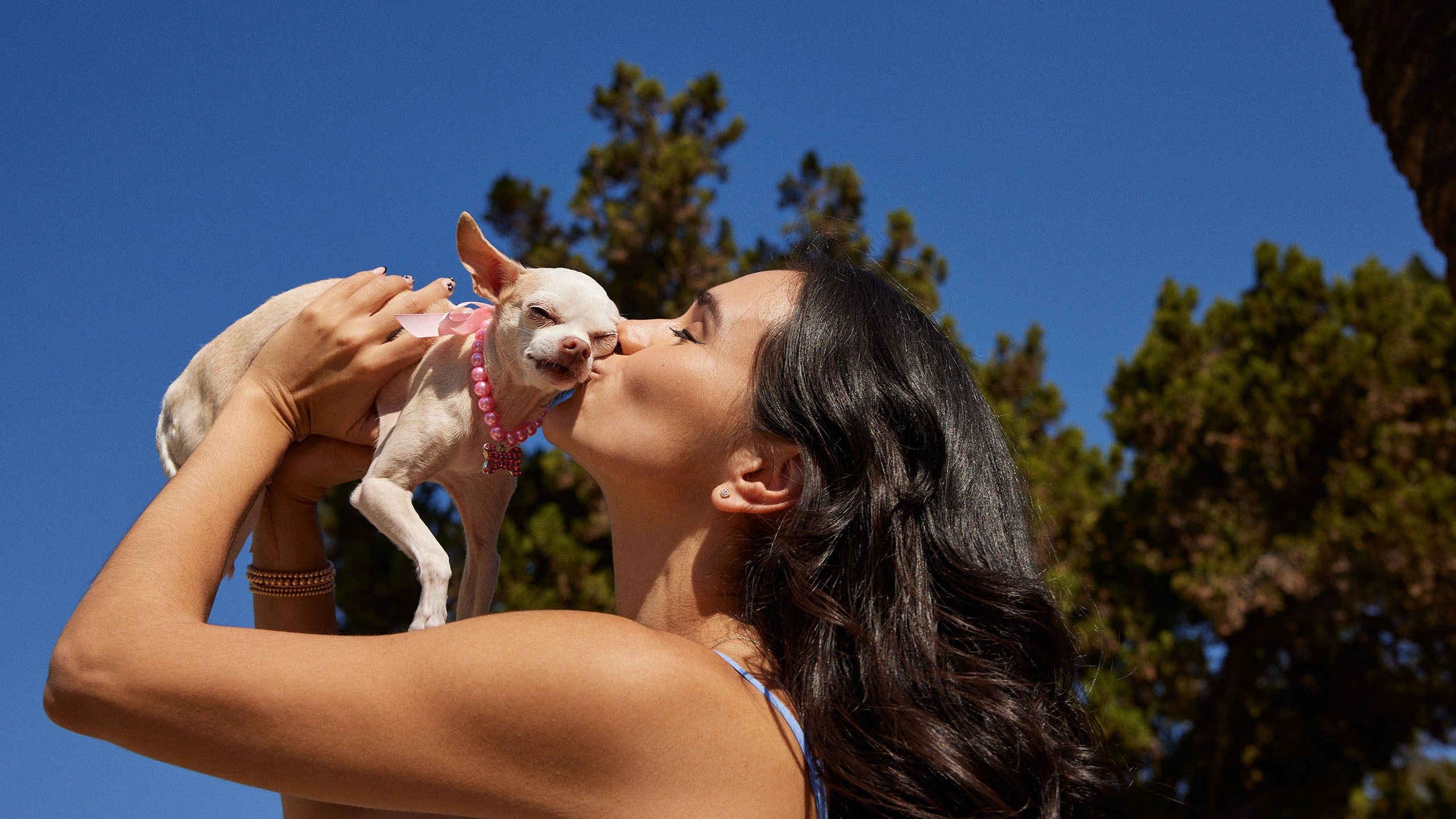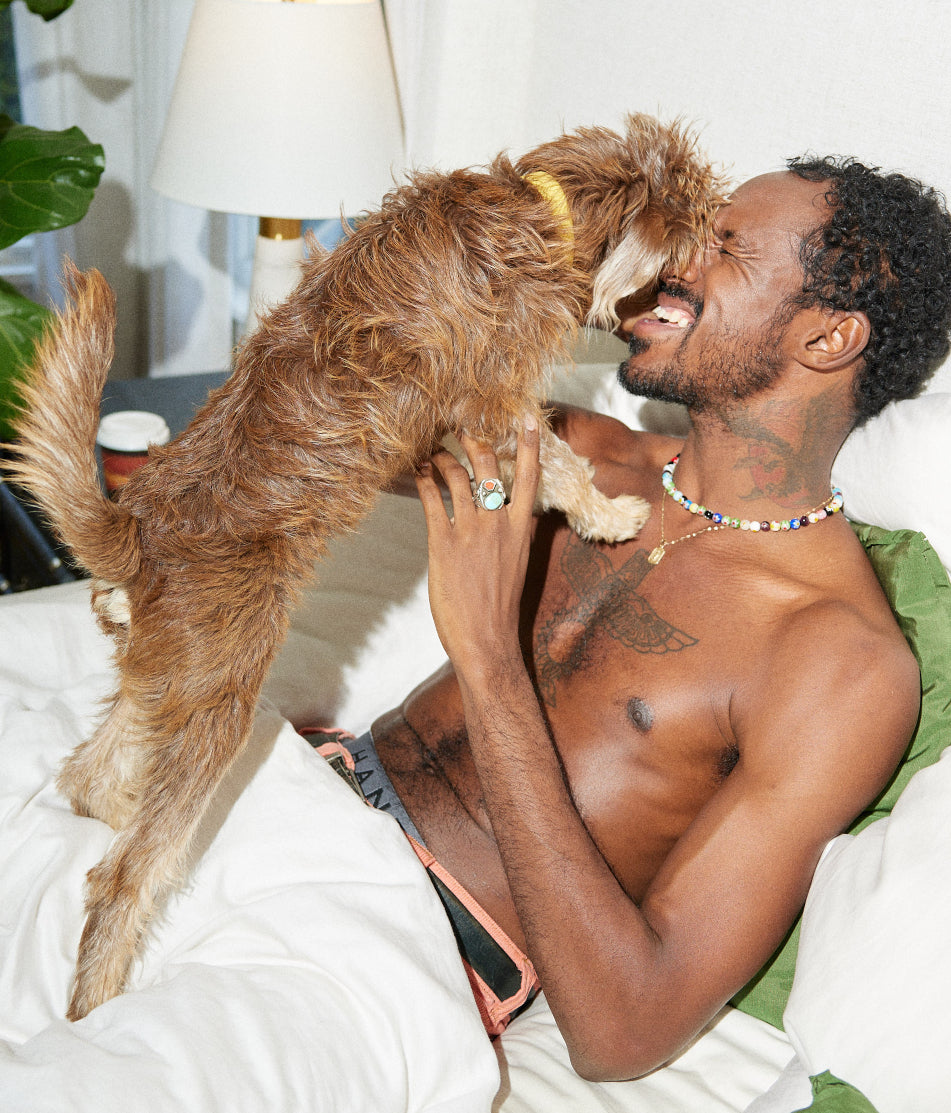 health isn't just for humans
our diets have changed, your dog's should too.
kibble alone is like feeding yourself a sandwich with just bread. yep, we said it. our supplements are here to give your dogs the nutrition they need and nothing they don't, so we can live happier, healthier lives together.
it's time for the pet industry
to come clean
We don't believe in bad dogs... just bad dog supplements. Native Pet was born out of necessity when we couldn't find a trusted supplement to give to our fur babies. We're blowing the whistle on an industry riddled with substandard products and misleading labels and we're committed to offering only the cleanest, most effective, proprietary formulas made with whole-food ingredients closest to their truest form. We put in the work to do things right, because changing an entire industry takes time.

BACKED BY VETS, LOVED BY PETS
"I recommend Native Pet products to my patients & supplement my own pets because they are developed by veterinary nutritionists, and contain clean ingredients that are backed by science."
we're a whole different breed.
no fillers, no fluff, just the good stuff

effective formulas

Our supplements were made alongside a team of nutritionists and manufacturing experts to provide our pups with the highest quality products, made with minimal ingredients that pack the maximum amount of benefits.

tastes really, really good

our flavor consistently receives 5 woof reviews

tastes really good

Dogs give it 5,839 stars, because they don't really know what stars are, but they really like it. But really, if we're not dogs' #1 choice, we won't sell it.

when it comes to the industry, we're a different breed

innovative process

Many of the leading pet supplement brands use the same two manufacturers to churn out chews and treats with misleading labels. 🤯 We created our own proprietary easy-to-serve formulas that are made the right way, in the right formats.

whole Food Ingredients

We always keep it real. Made with whole-food ingredients and zero fillers, we reduce the inactive ones by up to 70% — as compared to our competitors.

raising our pets (and our standards, too)

pet obsessed

Built in the living rooms of two dog dads, we started Native Pet because we believed our pups deserved better than what was on the market. Years later, we're just as committed. We'll never stop in the pursuit of finding the best ways to support our crazy four-legged family.
around the bowl nutrition™
Vet Developed

We work with a Board-Certified Vet Nutritionist to create supplements that give our pets all the nutrition they need.

Whole-Food Ingredients

Wild-caught salmon. grass-fed beef. organic chicken. your good boys and girls deserve the good stuff, too.

No Fillers, No Fluff

We never use additives and we target no more than 5 inactive ingredients (the industry average is 20+…woof).
OUR PET PARENTS KEEP IT REAL
we consistently receive a resounding 5-woof review...
"I have bought several joint supplements from other brands for my dog. She didn't like any of them. I was starting to think it was a lost cause. She enjoys these from Native Pet."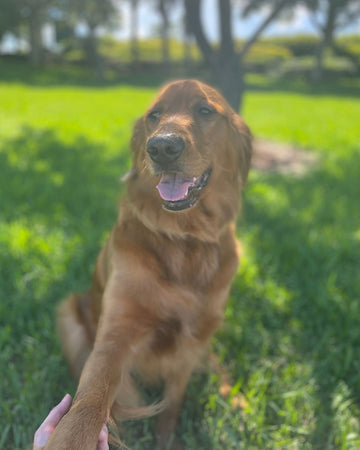 "Thank you so much for making this incredible product. My Golden was itching and chewing herself. After 2.5 weeks of being on it- we have our girl back to normal and I'm so grateful for this product! I have stocked up! You must try!"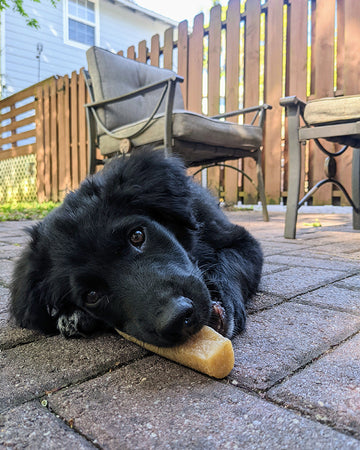 "I wasn't sure if my dog would like them and I also really hoped they would last a while. Check! Pup loves them. And check! They last a while! Thanks for making a great quality and safe chew!"
"This is the third omega oil brand that we had tried to give to our dogs, and is the first one they actually enjoy!"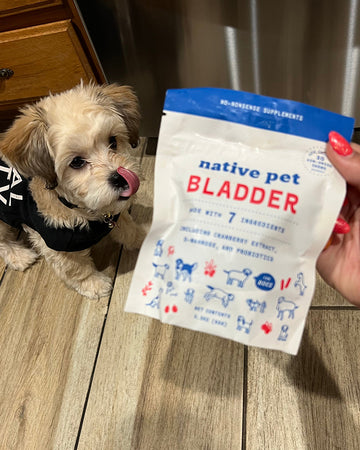 "My puppy goes absolutely Bonkers for these chews! Knowing that these chews are natural flavors without any extra additives makes me happy to know I'm giving her just the right chews! Thank you Native Pet!"
MADE FOR PETS... & PET PARENTS, TOO
raising a fur baby isn't all tail wags & cuddles…
the closest thing we have to a dog manual, our blog features the latest insights, how-tos, research, and (of course) the occasional puppy meme.
VISIT THE BLOG PARK
"Native Pet's probiotic powder can be sprinkled over food for easy consumption."
"If your pup is suffering from itchy or irritated skin, try topping their food with this fish oil."
"The calming chews significantly lowered both of my dogs' stress thresholds."