Our dogs are family — the center of everything. We do everything with them, and anything for them. So it's only natural that we're just as over-the-top when it comes to the health of our pets.
BORN OUT OF NECESSITY WHEN WE COULDN'T FIND A TRUSTED PET SUPPLEMENT
Native Pet is doing things differently. We will never cut corners or mislead in any way, like so many others in the industry do.
WE STAND AGAINST PRODUCTS THAT LACK QUALITY, NUTRITION AND FLAVOR
And we're blowing the whistle on the industry big dogs who all use the same manufacturer to churn out substandard supplements (yeah, that's a thing). We're committed to developing our own proprietary formulas and formats, offering only the best, most innovative nutrition to directly benefit the health of our pets. We put in the work to do things right (no bullshit, no excuses) because…
CHANGING AN ENTIRE INDUSTRY TAKES TIME
We're the voice of our pets and it's our mission to give our babies the best lives. Because our love language is dog, and…
veterinarian backed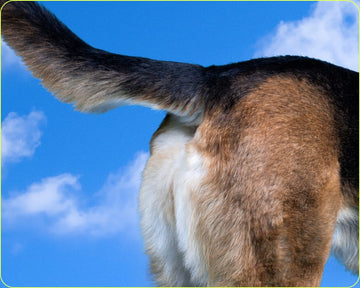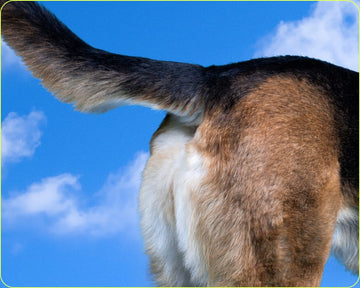 There are only 40 Board-Certified Vet Nutritionists in the USA, and we're working with one of them.
Our team
we surround ourselves with really, really good people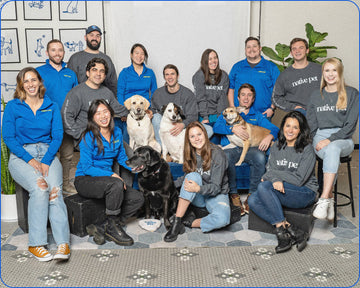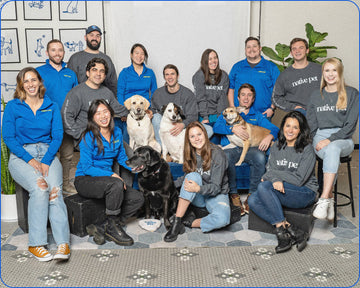 We look for the same qualities in our team members as we do our pets: loveable, intelligent, plays well with others… the list goes on and on. Oh, and we're proud to say we have a few four-legged friends on our team, too.
Meet our founders: Dan + Pat
dog dads, pet obsessed, & childhood friends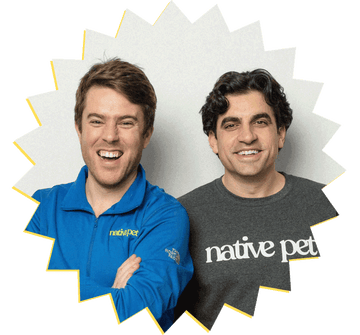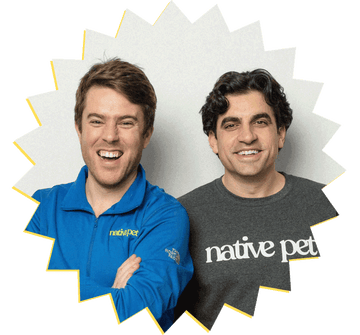 "Let's be real… we treat our pets like our kids. We created Native Pet in pursuit of better products because we believe our dogs deserve access to simple, whole-food nutrition at every stage of their lives. Just like humans, dogs thrive from access to added vitamins, nutrients, and antioxidants provided by all-natural supplements. Our nutrition has evolved, and it's time theirs does, too."
Made by dog lovers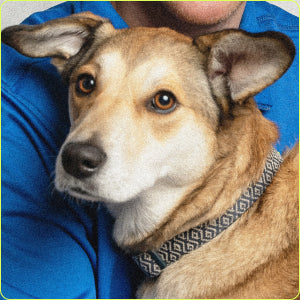 My wild one: Albie
Pat's rescue Catahoula mix lives a hyper, high-energy life. She used to struggle with tummy issues, but now takes Native Pet's Probiotic Powder every day.
My ride or die: LOUIE
Dan's adopted labrador who's active and playful. His guilty pleasure? Getting into the trash. Dan's secret remedy? Native Pet Pumpkin, every time.