The Daily
The Daily
This is your dog's all-in-one, everything-they-need formula made with functional ingredients to support their mobility, energy, gut health, and so much more. It's 11 benefits in 1 tasty scoop for a lifetime of tail wags.

30-day money back guarantee
easy cancellations on subscriptions
researched and formulated by vets
the right active ingredients in the right dosage
Supports energy utilization, mobility, gut health, normal inflammatory response, digestion, bladder, sensitive skin, seasonal allergies, immune health, heart health, cognition
Glucosamine (Shellfish), Chondroitin (Porcine), Prebiotic Fiber (Pumpkin), Collagen (Beef Broth), Taurine, Vitamin C (Ascorbic Acid), Docosahexaenoic acid (DHA), Cranberry Extract, L-Carnitine, Zinc, Beta Carotene, Probiotic Blend, Goat's Milk Powder
Use 1 scoop for every 25 lbs of body weight (ex: a 40 lb. dog would receive 2 scoops)
Can be given during or after mealtime. Use daily or as needed
salt-bae your dog's diet daily
for dogs that want to carpe that diem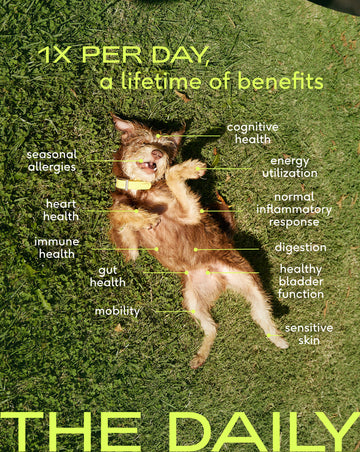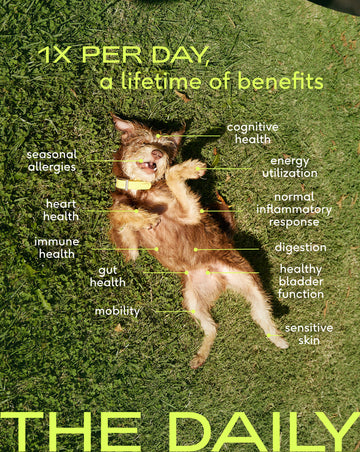 One serving per day. A lifetime of benefits.

This all-in-one supplement supports your pup through all phases of their adorable, tail-wagging lives.

No Additives. Ever.

Every single ingredient was hand-selected to support the health of dogs. We did add just one bonus ingredient, pork, because if your pup doesn't love the flavor, we won't sell it.

Dosed for Dogs

Endless hours of research and testing went into the formulation of this supplement. It's not only made with the right ingredients, it's dosed specifically for dogs.
we're a whole different breed.
native pet vs. THE OTHERs
no fillers, no fluff, just the good stuff

effective formulas

Our supplements were made alongside a team of nutritionists and manufacturing experts to provide our pups with the highest quality products, made with minimal ingredients that pack the maximum amount of benefits.

tastes really, really good

our flavor consistently receives 5 woof reviews

tastes really good

Dogs give it 5,839 stars, because they don't really know what stars are, but they really like it. But really, if we're not dogs' #1 choice, we won't sell it.

when it comes to the industry, we're a different breed

innovative process

Many of the leading pet supplement brands use the same two manufacturers to churn out chews and treats with misleading labels. 🤯 We created our own proprietary easy-to-serve formulas that are made the right way, in the right formats.

"I want fake chicken" 
—said no dog, ever

Whole Food Ingredients

We always keep it real. Made with whole-food ingredients and zero fillers, we reduce the inactive ones by up to 70% — as compared to our competitors.

raising our pets (and our standards, too)

pet obsessed

Built in the living rooms of two dog dads, we started Native Pet because we believed our pups deserved better than what was on the market. Years later, we're just as committed. We'll never stop in the pursuit of finding the best ways to support our crazy four-legged family.
BACKED BY VETS, LOVED BY PETS
"This multifunctional powerhouse supports mobility, eye health, skin, and coat for dogs in all life stages."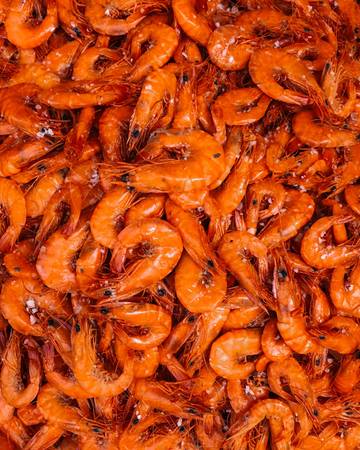 Glucosamine Hydrochloride
An amino sugar that helps support healthy joints and mobility in dogs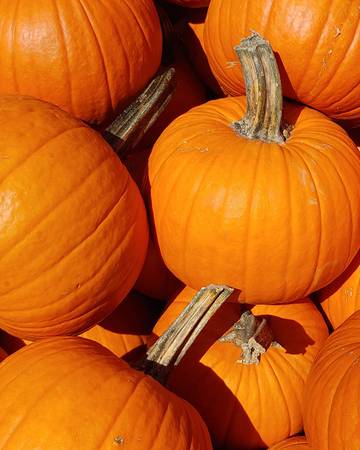 Pumpkin
Digestion-friendly source of soluble and insoluble fibers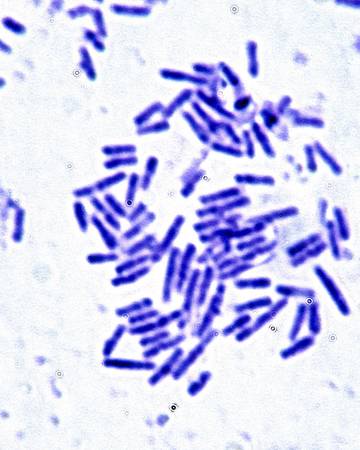 Probiotics
Helps support healthy gut flora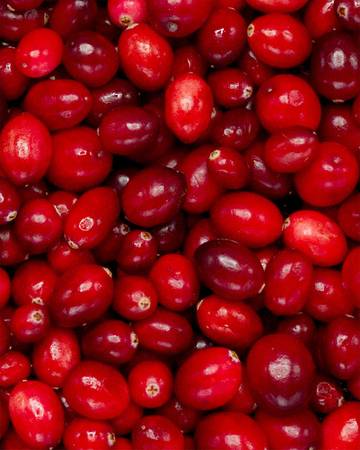 Cranberry Extract
Not just for humans, this targeted extract makes your pup's urinary tract less hospitable for bacteria and infection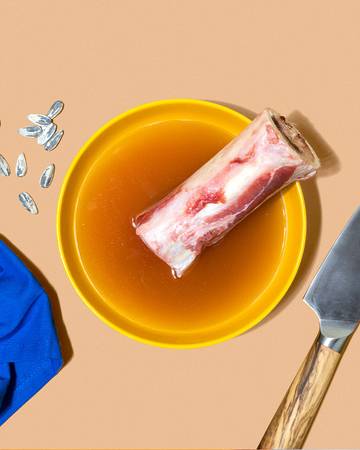 Collagen (Bone Broth)
Provides extra nutrition for joint strength, immune support, and heart health
OUR DOG PARENTS KEEP IT REAL
our products consistently receive a resounding 5-woof review...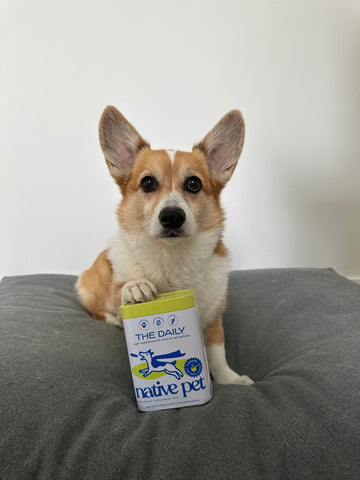 "My dog loves the taste of this supplement! If she could, she would eat the whole tin in one sitting. I love knowing that it's proactively supporting her long-term health since she is climbing up there in age as a 9 year old."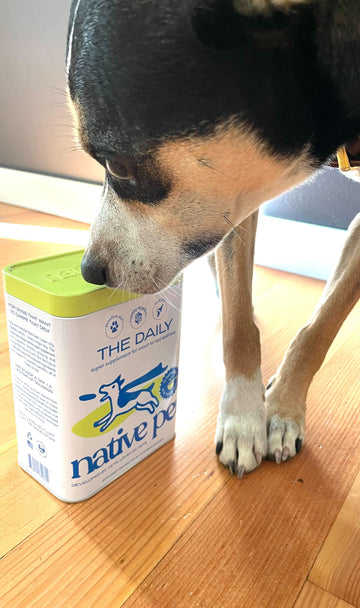 "We found The Daily for the mobility support—and stayed for the shiny coat and extra energy! My 8 year old dog loves this supplement with her meals and she is peppier than ever."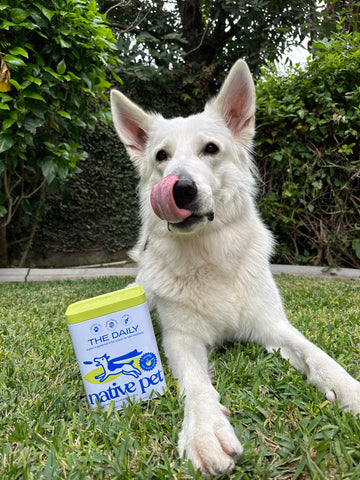 "My 2 year old shepherd is a fan of this supplement! He can be picky so it's been great to see him enjoy his meals every day with this added on top. It's the perfect addition to his kibble."