Pumpkin
Pumpkin
Give your dog digestive relief in the form of organic Pumpkin Powder. This topper supports a healthy digestive system by providing bowel movement regularity and assisting absorption of essential nutrients.

30-day money back guarantee
easy cancellations on subscriptions
researched and formulated by vets
the right active ingredients in the right dosage
Provides gentle relief for digestion, absorption, bowel health, and normal stool
organic pumpkin, organic pumpkin seed, organic apple
1-25 lbs - mix 1 tbsp powder with 1 tbsp water
25-50 lbs - mix 2 tbsp powder with 2 tbsp water
51-75 lbs - mix 3 tbsp powder with 3 tbsp water
76+ lbs - mix 4 tbsp powder with 4 tbsp water
sprinkle over food or mix with water to form a puree.
salt-bae your dog's diet
when one poop bag just isn't enough


The Right Formula. In the Right Format.

Unlike all of the pumpkin purées out there, our pumpkin powder has a longer shelf life (sans preservatives). You can serve your pup the best without breaking the bank.

More Pumpkin, Please

Serve it on top of their food. Mix it into a purée. Freeze it as a treat. Bake it into a doggy bone. The options are endless. The slobber will be infinite.

Real Ingredients. Real Results.

We stacked this formula with a few other gut-healthy friends. It's made with pumpkin, pumpkin seeds, and apple to provide added fiber.
we're a whole different breed.
native pet vs. THE OTHERs
no fillers, no fluff, just the good stuff

effective formulas

Our supplements were made alongside a team of nutritionists and manufacturing experts to provide our pups with the highest quality products, made with minimal ingredients that pack the maximum amount of benefits.

tastes really, really good

our flavor consistently receives 5 woof reviews

tastes really good

Dogs give it 5,839 stars, because they don't really know what stars are, but they really like it. But really, if we're not dogs' #1 choice, we won't sell it.

when it comes to the industry, we're a different breed

innovative process

Many of the leading pet supplement brands use the same two manufacturers to churn out chews and treats with misleading labels. 🤯 We created our own proprietary easy-to-serve formulas that are made the right way, in the right formats.

"I want fake chicken" 
—said no dog, ever

Whole Food Ingredients

We always keep it real. Made with whole-food ingredients and zero fillers, we reduce the inactive ones by up to 70% — as compared to our competitors.

raising our pets (and our standards, too)

pet obsessed

Built in the living rooms of two dog dads, we started Native Pet because we believed our pups deserved better than what was on the market. Years later, we're just as committed. We'll never stop in the pursuit of finding the best ways to support our crazy four-legged family.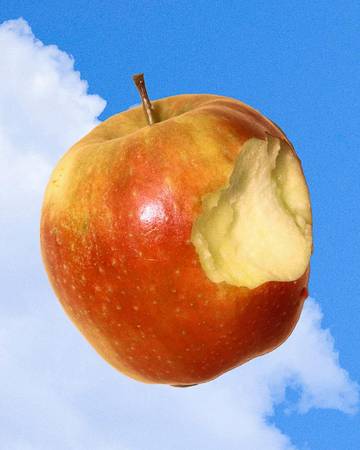 Organic Apple Powder
Provides added fiber for a healthy gut and that drool-worthy, sweet taste.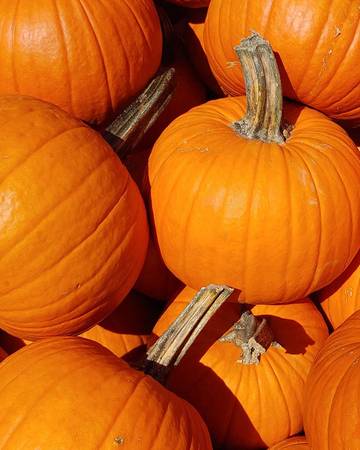 Organic Pumpkin Powder
Not just for lattes and pie, this organic ingredient helps support gut health and normal digestion for dogs.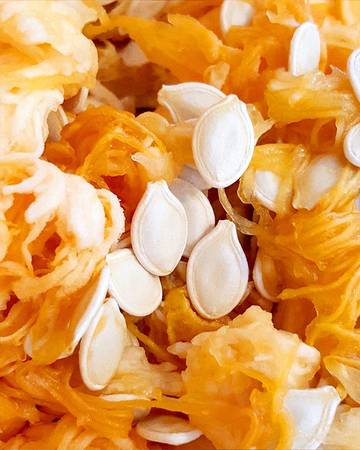 Organic Pumpkin Seed Powder
Provides added fiber for a healthy gut.
OUR DOG PARENTS KEEP IT REAL
our products consistently receive a resounding 5-woof review...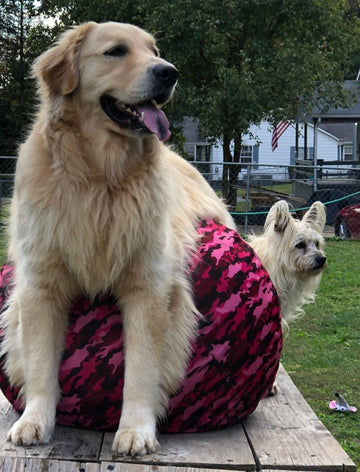 "My dogs absolutely love this pumpkin. I can just put some on a spoon and they'll lick the spoon clean. One has diarrhea and the other is constipated. Helps relieve both problems. Best of all I don't have to hide it in their food."
"Occasionally Miss Bunny, our American Bulldog, has tummy troubles. The first time I tried the Pumpkin Powder it was successful almost immediately. Now I keep it in the pantry at all times. Bunny loves the taste and it works!"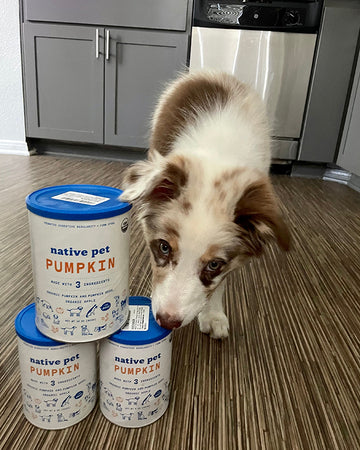 "My puppy is obsessed with the flavor & it truly does help her digestion. She got an infection and this helped with the symptoms so much while she was healing. Now we use it every day to maintain healthy firm stools. We cannot go without it."