Air Dried Chicken Chews
Allergy
Air Dried Chicken Chews
Allergy
Rethink allergy season with our proprietary, super-functional Air-Dried Chews that alleviate occasional discomfort (like red eyes and sneezing) and support long-term immunity.
30-day money back guarantee
easy cancellations on subscriptions
researched and formulated by vets
the right active ingredients in the right dosage
Supports seasonal allergies and healthy immune system function
colostrum (bovine), spirulina, dried yeast fermentate (postbiotics), algae oil, bacillus coagulans (probiotics), bone broth gelatin (porcine), chicken, coconut glycerin, mixed tocopherols (natural preservative)
For the first 14 days, use 2 chews for every 25 lb. of dog body weight.
After the first 14 days use 1 chew for every 25 lbs. of dog. (example: a 40 lb. dog would receive 2 chews)
Can be given during or after mealtime. Use daily or as needed.
The inventor of the air-dried chew
because there are only so many times you can say "bless you" to your dog.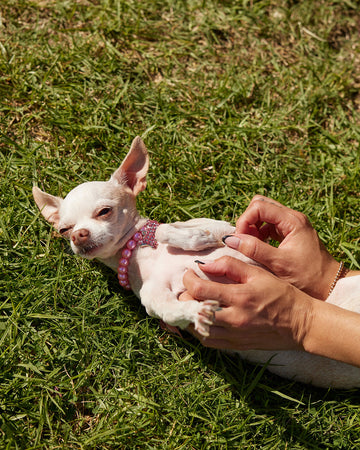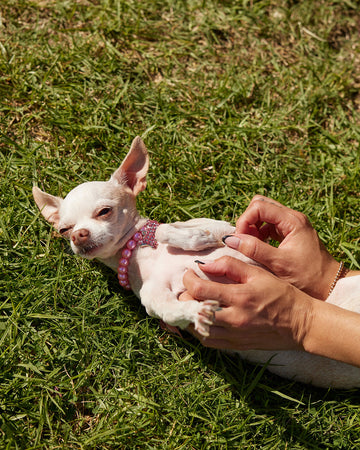 Minimal Processing.
Maximum Benefit.

Unlike soft-dried chews, our proprietary air-dried chews allow for natural ingredients with less processing and zero additives.

100% of dogs said
they loved it

Finally, stop hiding pills in peanut butter. Your dog will actually want to take these seasonal supplements. Plus, the more they take it, they better the support.

Real Chicken =
Real Tail Wags

Fake chicken flavoring? That's a no from us, dog. We make sure your pup eats and enjoys their supplements with real chicken that's really tasty.
we're a whole different breed.
native pet vs. THE OTHERs
no fillers, no fluff, just the good stuff

effective formulas

Our supplements were made alongside a team of nutritionists and manufacturing experts to provide our pups with the highest quality products, made with minimal ingredients that pack the maximum amount of benefits.

tastes really, really good

our flavor consistently receives 5 woof reviews

tastes really good

Dogs give it 5,839 stars, because they don't really know what stars are, but they really like it. But really, if we're not dogs' #1 choice, we won't sell it.

when it comes to the industry, we're a different breed

innovative process

Many of the leading pet supplement brands use the same two manufacturers to churn out chews and treats with misleading labels. 🤯 We created our own proprietary easy-to-serve formulas that are made the right way, in the right formats.

"I want fake chicken." - said no dog, ever

whole Food Ingredients

We always keep it real. Made with whole-food ingredients and zero fillers, we reduce the inactive ones by up to 70% — as compared to our competitors.

raising our pets (and our standards, too)

pet obsessed

Built in the living rooms of two dog dads, we started Native Pet because we believed our pups deserved better than what was on the market. Years later, we're just as committed. We'll never stop in the pursuit of finding the best ways to support our crazy four-legged family.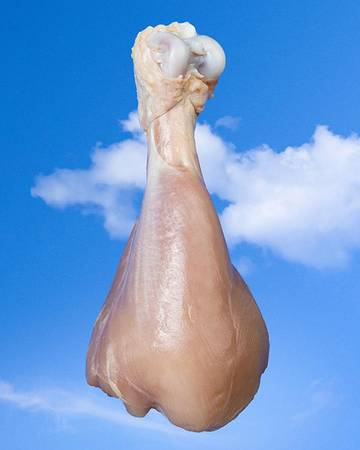 Real Chicken
Tastes so much better than fake chicken flavoring, so your dog will actually eat it.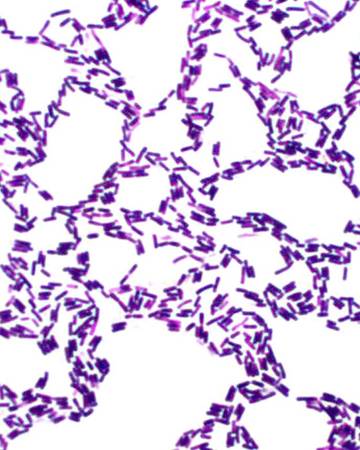 B. Coagulans
This probiotic supports healthy immune function.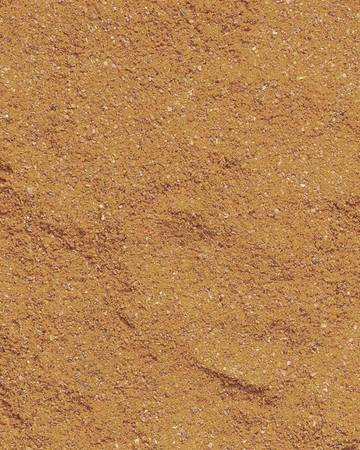 Dried Fermentate
This post-biotic increases antibodies to fight seasonal and environmental allergies.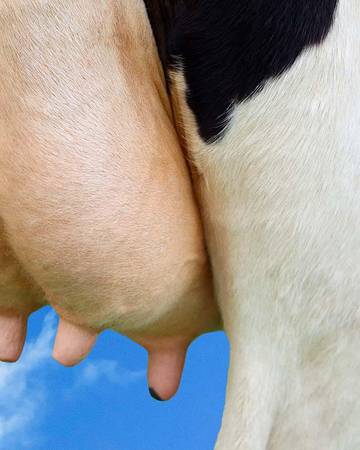 Colostrum
Also known as "first milk," this ingredient supports immune health.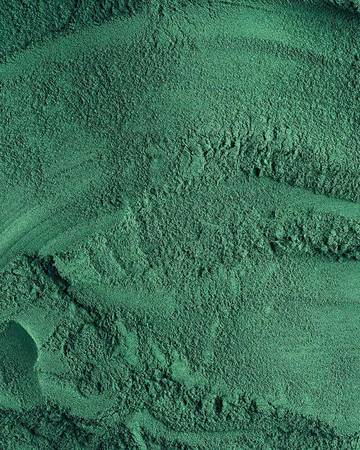 Spirulina
A superfood algae that protects against allergens.
OUR DOG PARENTS KEEP IT REAL
we consistently receive a resounding 5-woof review...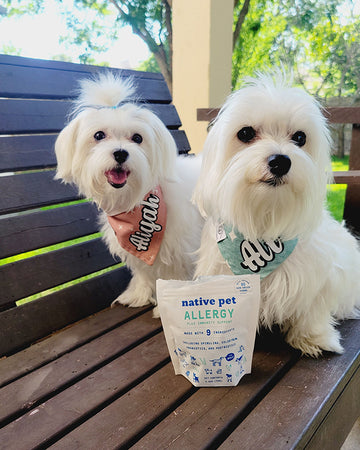 "This product helps keep their allergies in check (less paw licking , sneezing, and scratching). Aliyah and Ali look forward to their Native Pet supplements every morning. Highly recommend!"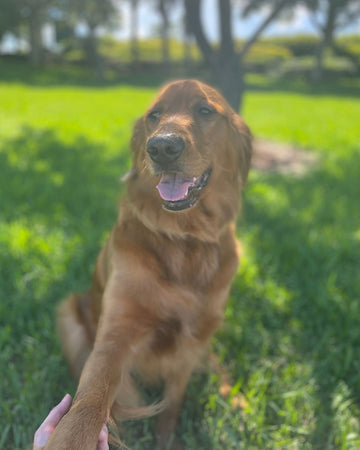 "Thank you so much for making this incredible product. My Golden was itching and chewing herself. After 2.5 weeks of being on it- we have our girl back to normal and I'm so grateful for this product! I have stocked up! You must try!"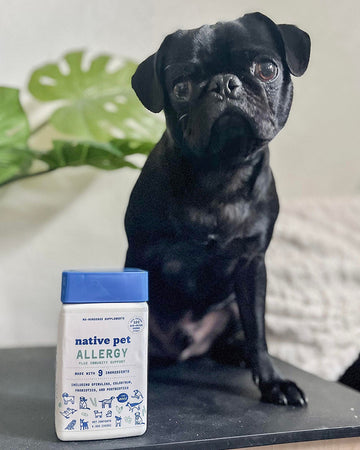 "I've noticed that since we've started eating the allergy chews, he is a lot less itchy. He used to scratch at his eyes quite a bit and bite on his feet. I very rarely see him doing this anymore. I would say definitely give these a try this allergy season!"